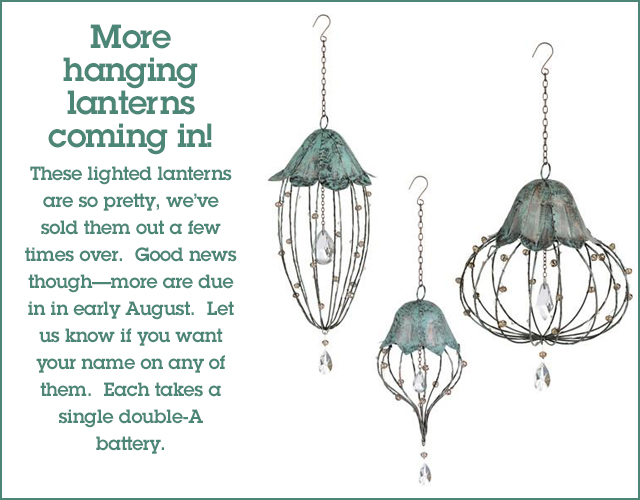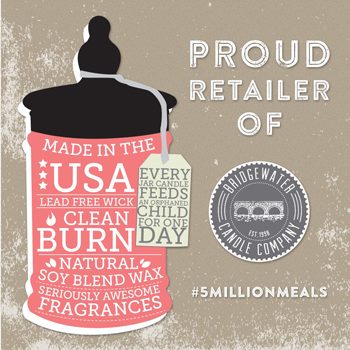 Light a Candle,  Feed a Child
Friday, 3, 5 pm–8 pm
Bridgewater is one of our favorite candle lines and one of our favorite companies too. Thanks to their pledge to feed an orphan for every candle sold, they have now provided almost 5 million meals to needy children.
Help them meet the 5 million mark and we'll enter you to win a $25 gift certificate to Lizzabeth A! One chance per candle purchased. Through Sunday, June 7th.
Camas Poker Tour and Game Night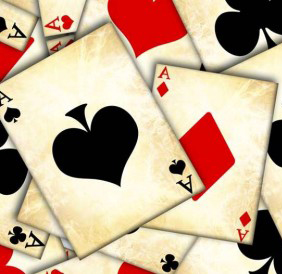 Friday, June 5, 5 pm–8 pm
Always a fun night! June 5th, 5-8pm. Do the 10th annual Camas Poker Tour, sponsored by Camas Antiques, throughout participating businesses:
Collect a "poker card" from each participating merchant
Turn in your cards to the dealer at Camas Antiques by 8:00pm
You will be dealt playing cards to match the number of business "poker
cards" that you have (the more businesses you visit, the more
chances for a great hand!)
Great prizes donated by local businesses will be awarded to the 5
highest hands, including a getaway in Downtown Camas donated by Camas
Antiques, multiple gift certificates from downtown merchants, and other
prize baskets.

Camas Farmer's Market starts June 3rd

! 3-7 pm every Wednesday
through September 30th. Fresh produce, baked goods, eggs, fresh foods, kids' activities, chef demos, health booths, live music, and more will fill 4th Ave between the library and City Hall.

Camas has its very own fish market!

B & B Fish Market at 536 N.E. 5th Ave in downtown Camas is open Wednesdays through Sundays 10 – 7pm and the fish and seafood are wonderful! Check them out on facebook: B&B Fish Market

Millie is the name of our new downtown dog!

Check her out at downtowncamas.com

Caffe Piccolo Paradiso

is up and running in it's new location on 4th Ave at Cedar. So nice to have them just across the street from us!

Holy Pepperoni Batman!

Pizza is in our Future! Caps N' Taps has just announced plans to expand their presence in downtown with a new pizza restaurant. Side Door Pizza will open onto Cedar Street and will occupy what is now office space in the same building as Caps N' Taps and Lizzabeth A. Caps N' Taps will continue in their present location and, of course, you'll be able to to order pizza from there as well. Click here for more info.