December events and savings at Lizzabeth A!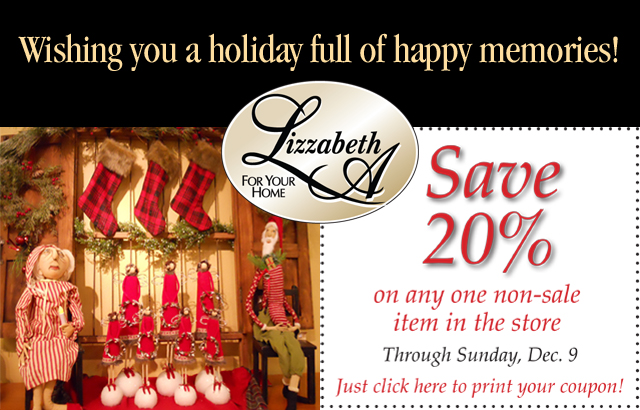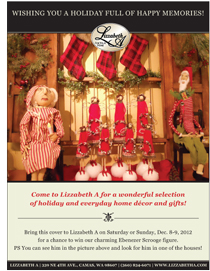 Holiday
Home Tour, Saturday, December 8
Bring the program back cover and enter to win Scrooge!
Lizzabeth A is proud to be a title sponsor of the 4th Annual Holiday Home Tour invites you into 4 local homes, beautifully decorated for the 2012 holiday season. Two historic and two notable Camas homes are included on the tour. You can also enjoy live entertainment and an amazing raffle to support Downtown Camas. Proceeds for this event directly benefit the
Downtown Camas Association and its revitalization efforts. More information at www.downtowncamas.com.
Bring the program cover to Lizzabeth A and be entered to win the adorable Scrooge shown in the photo above!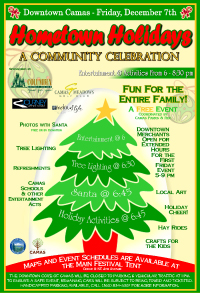 First Friday:
Hometown Holidays!
Friday, Dec. 7, 5-9:00 pm
Always one of the biggest events of the year, the annual Tree Lighting is just a day away! This year, visit Downtown Camas for Hometown Holidays,
the December First Friday celebration. Fun for the whole family, including photos with Santa, refreshments, hayrides, crafts for the kids and much
more!
First Friday from 5-9 pm
Entertainment at 6 pm
Tree Lighting at 6:30 pm
Holiday Activities at 6:45
More information at downtowncamas.com